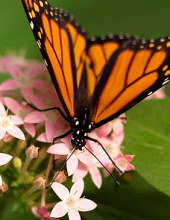 Obituary for Dorthy Faye Lincecum
Dorothy Faye Lincecum

Services for Mrs. Dorothy Faye Lincecum will be held 11:00 a.m. Thursday, August 9, 2018 at Lincecum Baptist Church in Pollock, La. with Bro. Jim Wingeart officiating. Burial will follow in the Lincecum Cemetery in Pollock under the direction of Hixson Brothers Funeral Home of Jena.

The family requests that visitation be observed Thursday, August 9, 2018 from 9 a.m. until time of service at the church.

Mrs. Lincecum, 89, of Pollock, La. was born September 10, 1928 in Selma, La. and passed from this life on Sunday, August 5, 2018 at Hardtner Medical Center in Urania, La.

Mrs. Lincecum was a homemaker and a member of Lincecum Baptist Church.

She was preceded in death by her parents, James and Callie Hennigan Graves; husband, Gordon "Bill" Lincecum; sisters, Doris, Ivy, Leota, Opha, Katie and Jimmy.

Those left to cherish in her memory include daughter, Sandra Wilson of Georgetown, La; sisters, Bobbie and Ruth; brothers, Charlie, J.B., John T.; grandsons, Charles and Allen and a host of nieces and nephews, especially Mary Jane and Buddy Wilson whom she thought of as her kids and loved so very much.

Serving as pallbearers will be men of Lincecum Baptist Church.

To extend online condolences to the Lincecum family, please visit us at www.hixsonbrothers.com.