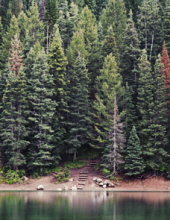 Obituary for Otha Lavon Coon
Otha Lavon Coon

Services for Mr. Otha Lavon Coon will be held at 10:00 a.m. Wednesday, April 11, 2018 at Hixson Brothers Funeral Home of Jena with Bro. Bill Robertson, Bro. Mike Devillier and Judge Jimmy Peters officiating. Burial will be in the Belah Cemetery under the direction of Hixson Brothers Funeral Home of Jena.

The family requests that visitation be observed on Tuesday, April 10, 2018 from 5 until 9 p.m. at Hixson Brothers Funeral Home of Jena.

Mr. Coon 86, of Jena was born on May 16, 1931 in Trout, La. and passed from this life on April 9, 2018 at the Veterans Affairs Nursing Home in Pineville, La. He worked at Bodcaw as a Senior Forest Tech for 24 years, he also worked as a Production Operator at Hunt Petroleum for 30 years plus 7 months and was a Bailiff for the Sheriffs Department Courthouse for 21 years.

He was preceded in death by his wife, Zula Vee Allen Coon, daughter, Margaret Coon, parents, Hamilton and Eunice Windham Coon, brothers, Aaron Ted Coon, Dallas Coon, Lavell Coon, Charles Coon, and grandson, Craig Allen Bond.

Those left to cherish her memory include his daughter, Joy Bond of Jena, grandson, Brian David Bond (Kaity), great-grandchildren, Riley Bond, Laci Bond, Cameron Bond, Samuel Bond, Kassi Bond and Noah Sharp.

Serving as pallbearers will be Steve Andrews, Tom Kendrick, Bobby Wilson, Clyde Crooks, Mickey Cockerham and Chris Peters.

Honorary pallbearers will be the Deacons of Fellowship Baptist Church, Hunt Petroleum Friends, Court House Friends, Bodcaw Friends and Veterans of Foreign Wars.

To extend online condolences to the family, please visit us at www.hixsonbrothers.com.